BECOME A SOLDIER OF GOD TODAY!

What our evil infested world so desperately needs today is for more Christians to become "good soldiers of Christ" and take a stand against evil! YOU CAN START TODAY by joining our Army here at The Maid of Heaven Foundation that is fighting evil and helping all freedom loving people to be able to effectively fight and overcome evil. WE NEED YOU to join our ranks and become the "good soldier" that God has called you to be by "training yourself for Godliness" with the many special resources that we provide here exclusively for our members. And as a member of our Army you can wear our spectacular knight's shield containing the coat-of-arms that St. Joan of Arc made so famous and proclaim to the world as she once did that you are not afraid because God is with You! YOU WERE BORN FOR THIS!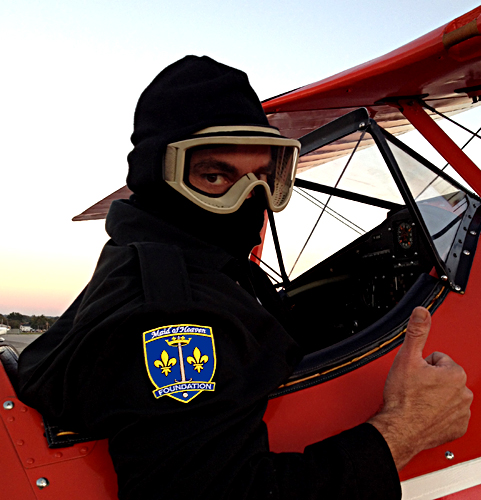 ★★BECOME A SOLDIER IN OUR ARMY AND WEAR THE MAID OF HEAVEN FOUNDATION PATCH AND T-SHIRT! Anyone who donates at least $50 will become a Soldier in the Maid of Heaven Foundation Army and receive a Maid of Heaven Foundation Patch and one of our St. Joan of Arc Quote T-shirts displaying our spectacular knight's shield (please let us know your t-shirt size of either XL, L, or M with your donation) to properly outfit you as a soldier in our Army along with the 2020 Joan of Arc Print pictured below and other Gifts. PLEASE CLICK THE DONATE BUTTON DIRECTLY BELOW TO JOIN!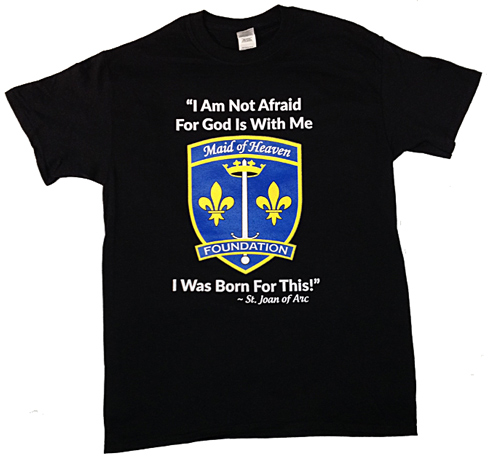 EVERYONE WHO JOINS
GAINS IMMEDIATE ONLINE ACCESS TO
THE ENTIRE BOOK
WRITTEN TO TRAIN SOLDIERS OF GOD!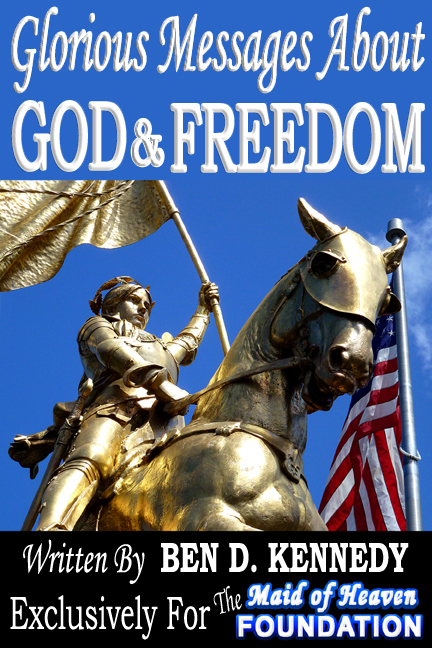 WHEN YOU JOIN
YOU WILL ALSO RECEIVE THE BEAUTIFUL 2020 JOAN OF ARC PRINT
(frame not included)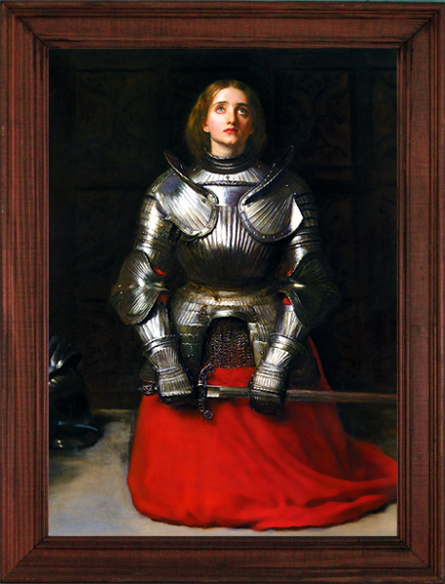 THE ARMY OF GOD IS WAITING FOR YOU!
WHAT ARE YOU WAITING FOR!
JOIN NOW!
Please Consider Shopping With One of Our Supporters!