☰
Your Weekly Inspirational Devotional Message
from: Glorious Messages About
God & Freedom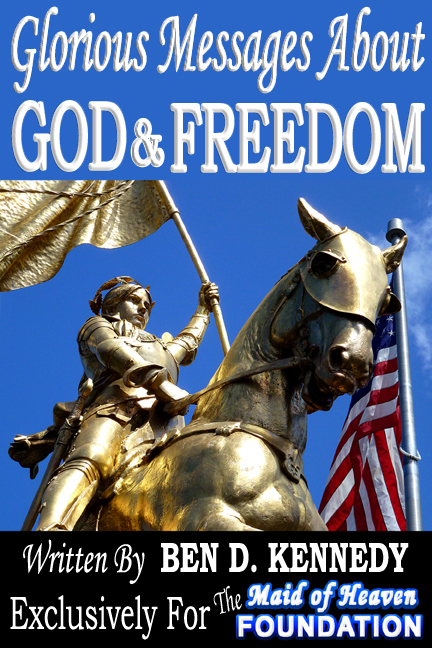 Below is the message for Week 22 from the book Glorious Messages About God & Freedom. Please use this message as your inspirational devotional message today for the UNLEASH GOD'S FULL POWER TRAINING PROGRAM and visit this page whenever you need to read the message that goes along with each day of the year as you proceed thorough this training program to UNLEASH GOD'S FULL POWER IN YOUR LIFE AND IN OUR WORLD!

***ATTENTION: Just as an elite athlete eats a diet that is much more "nutrient rich" than the average "sugary" diet so these messages are much more "rich" in God's Truth so give yourself plenty of time to digest them and get conditioned to this level of transformative messages about God!
TODAY'S MESSAGE:
The Greatest Love As Demonstrated To Us By Jesus & Soldiers!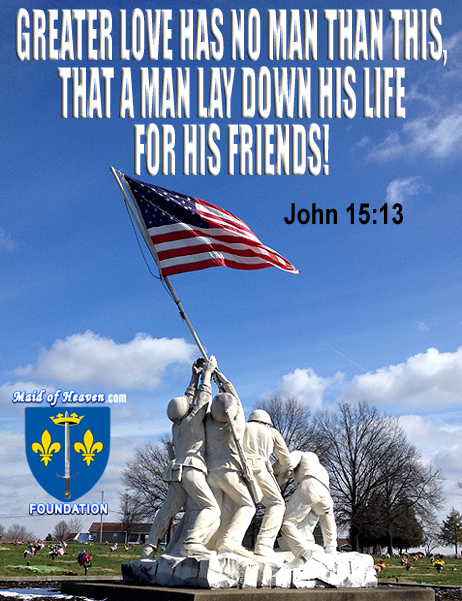 My message this glorious Sunday of our Lord as we honor our soldiers during Memorial Day Weekend is to remember what Jesus said is the greatest love: "Greater love has no man than this, that a man lay down his life for his friends." (John 15:13) Memorial Day is all about remembering those who exemplified this greatest love by sacrificing themselves for those that they loved just like Jesus sacrificed Himself for all of us.
In our world today we constantly hear the word love being used all the time however it is usually just a hollow spoken word and nothing more. Because of this most people have little idea what love actually means which is why the great sacrifices of soldiers and Jesus are so important to remember so that we can better understand what true love is really all about. As the Apostle John said in 1 John 3:16: "This is how we know what love is: Jesus Christ laid down his life for us!" And we must fully understand what true love really is to even begin to be willing to do what the Apostle John said immediately next: "And we ought to lay down our lives for our brothers and sisters in Christ!"
For a shining example of a soldier who exhibited Christ's greatest love we can always look to St. Joan of Arc. Her memorial day on the anniversary of her death on May 30th is usually on or near our own Memorial Day so it makes it even more appropriate to remember the supreme sacrifice that she made out of love that saved her entire country and changed the course of world history as God desired. The renowned author Sir Arthur Conan Doyle of Sherlock Holmes fame gave St. Joan her greatest praise in comparing her sacrificial love to that of Jesus: "…and her love and charity were so broad, that they could only be matched by Him who prayed for His murderers."
For the greatest example of the "greatest love" we should of course always look to Jesus Himself. Just before Jesus defined what the greatest love is He commanded us to "love one another, as I have loved you." And the way that Jesus loved us was by leaving His Heavenly throne to come to our world and sacrifice Himself in order to free us forever from our bondage to sin and death. As followers of Christ we should all desire to "love one another" just as Jesus loves each one of us which means taking action even to the point "that a man lay down his life for his friends." People who only talk love but never do anything else to help their "brothers and sisters" to be as free as God desires should be ashamed to even call themselves Christians. So let us all follow the example of Jesus and as the Apostle John made it clear in 1 John 3:18: "Let us not love in word or talk but in deed and in truth!"
Thank God then that in our fallen world where we constantly hear about love from people who never do anything more than talk we are so fortunate to be able to see the greatest love demonstrated through the selfless acts of soldiers whose actions speak so much louder than any words ever could. And let us thank God even more for giving us His ultimate example of true love through His Son Jesus Christ and let us remember this Memorial Day all of those courageous people who have followed His path of self-sacrifice and laid down their lives so that we can all live free and find the ultimate freedom given to us by God through His ultimate sacrifice in Love. Amen!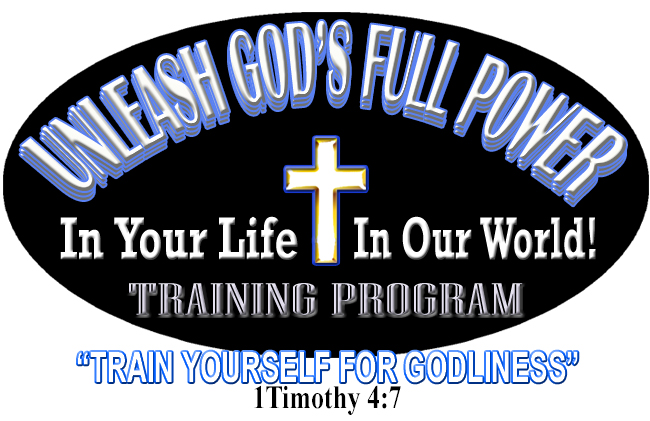 ---
HOW TO ALWAYS RECEIVE THE CURRENT WEEKLY DEVOTIONAL MESSAGE
This page automatically displays the current Weekly Devotional Message every day of the year!

Make sure to "refresh" this page if the message does not change every week on Sunday.

To receive the current weekly message on your own computer as a feed please

To receive the weekly message by email please signup by clicking the image below: