Your Weekly Inspirational Devotional Message
from: Glorious Messages About
God & Freedom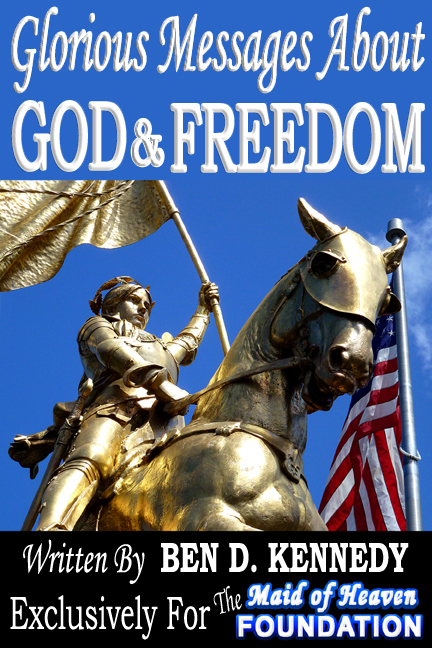 Below is the message for Week 15 from the book Glorious Messages About God & Freedom. Please use this message as your inspirational devotional message today for the UNLEASH GOD'S FULL POWER TRAINING PROGRAM and visit this page whenever you need to read the message that goes along with each day of the year as you proceed thorough this training program to UNLEASH GOD'S FULL POWER IN YOUR LIFE AND IN OUR WORLD!
TODAY'S MESSAGE:
One Bright Morning I'll Fly Away!

As we worship our Lord Jesus on this another glorious Sunday devoted to Him I feel compelled to discuss the kind of courage that all Christians can and should have when facing death. Unlike people who have rejected the love of God we Christians know that death is only a transition for us to our true home in Heaven. Instead of being fearful we should welcome the day when our mission for God is over in this world and we can join Jesus in His Kingdom and be reunited with all of our loved ones who are there with Him waiting for us to come home. With such an eternal destiny of glory awaiting us we should easily have the courage to be able to "sing your death song and die like a hero going home" as the legendary Chief Tecumseh once advised his warriors.
Of course most people in the world today greatly fear death because they have no hope for any life after death. Without Jesus there is simple no hope for anyone because death is the greatest enemy that mortal man has during their lives and the one certainty in life that no one can ever escape having to face. But as the Apostle Paul declares in 1 Corinthians 15:26: "The last enemy to be conquered is death." And we know that Jesus conquered death for all of us with His death and resurrection so we can defiantly say as the Apostle Paul did in 1 Corinthians 15:55: "O death, where is your sting? O grave, where is your victory?"
The early Christians certainly understood that death holds no power over a Christian and showed their fearlessness when facing death to a pagan Roman society in such a powerful way that Rome was eventually transformed into a Christian nation because of them. The exemplary example of the early Christians is one that should be followed and has been by many passionate Christians over the years. The great Christian warrior Thomas Jonathan "Stonewall" Jackson was renowned for being fearless on the battlefield and he explained how all Christians can be just as brave in this response he gave when asked about his own personally bravery: "My religious belief teaches me to feel as safe in battle as in bed. God has fixed the time for my death. I do not concern myself about that, but to be always ready, no matter when it may overtake me. That is the way all men should live, and then all would be equally brave."
For those of us who know that our true home is in Heaven and that we are only in this world and not really "of this world" (John 17:16) we actually have a deep longing within us to go home as soon as it is the Lord's will for us to do so. This is because as Jesus said it best in Matthew 6:21: "where your treasure is, there your heart will be also." And there is no greater treasure than to have a close relationship with God and nothing in this world is worth being away from Him any longer than is necessary. This does not mean that we stop fully living because "to live is Christ," as the Apostle Paul said in Philippians 1:21, and we should desire to give our absolute all for Him until our last dying breath. But what Paul said immediately next that "to die is gain" is so true because what we will gain when we return home to Heaven is beyond our ability to even comprehend.
Every Christian should therefore have no fear whatsoever of death and look forward to the day when we will leave this fallen world in a blaze of glory when we die. One of the legendary stories to come out of St. Joan of Arc's own death scene is that of an enemy soldier who had bragged that he would personally add to her fire during her execution. When St. Joan was burned at the stake the soldier was true to his word and added a stick to the fire. At that very instant he heard her cry out the name of Jesus as she died and he looked up to see a white dove fly away. Whenever I think about that white dove and the remarkable way that St. Joan ended her life I can't help but also think of the words from one of my favorite Christian hymns: "I'll fly away, oh glory, I'll fly away. When I die, Hallelujah, by and by, I'll fly away." So let this serve as my own death song because when my time comes I will surely fly away to my home in Heaven to be with my Lord and Savior Jesus forever. HALLELUJAH AND GOODBYE!
"Oh that I had wings like a dove!
I would fly away and be at rest."
&nbsp &nbsp &nbsp &nbsp &nbsp &nbsp &nbsp &nbsp &nbsp &nbsp &nbsp &nbsp Psalm 55:6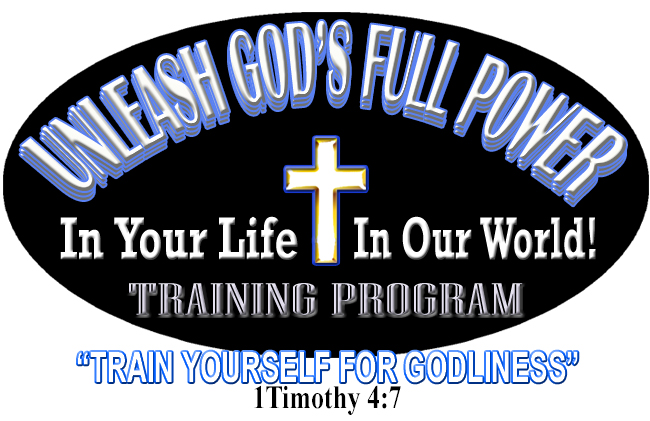 ---
HOW TO ALWAYS RECEIVE THE CURRENT WEEKLY DEVOTIONAL MESSAGE
This page automatically displays the current Weekly Devotional Message every day of the year!

Make sure to "refresh" this page if the message does not change every week on Sunday.

To receive the current weekly message on your own computer as a feed please

To receive the weekly message by email please signup by clicking the image below: