☰
Your Weekly Inspirational Devotional Message
from: Glorious Messages About
God & Freedom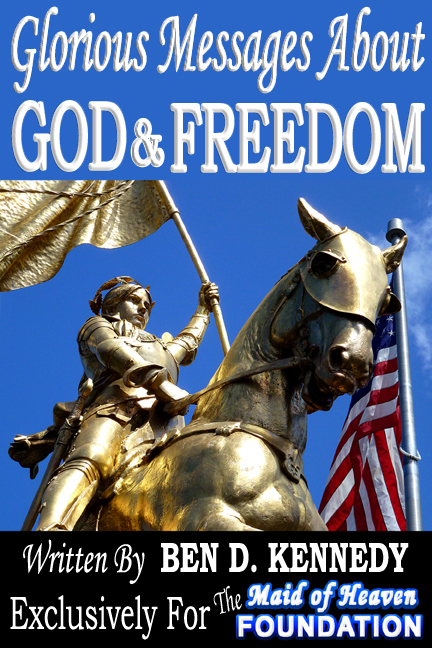 Below is the message for Week 49 from the book Glorious Messages About God & Freedom. Please use this message as your inspirational devotional message today for the UNLEASH GOD'S FULL POWER TRAINING PROGRAM and visit this page whenever you need to read the message that goes along with each day of the year as you proceed thorough this training program to UNLEASH GOD'S FULL POWER IN YOUR LIFE AND IN OUR WORLD!
TODAY'S MESSAGE:
Whoever Is Not With Me Is Against Me!

On this glorious Sunday of worship devoted to our Lord and Savior Jesus I want to emphasize the scripture where Jesus made it very clear that we are either with Him or against Him. In both Matthew 12:30 and Luke 11:23 Jesus is recorded as saying: "Whoever is not with me is against me, and whoever does not gather with me scatters." It is very important for everyone to understand that with God there is no middle ground in His battle against evil and everyone who loves God must be completely with Him because He accepts nothing less from us.
What Jesus is saying here is really only a restatement of what He says in other key scriptures like Matthew 4:10: "Worship the Lord thy God and Him only shalt thou serve" or Matthew 22:37: "Love the Lord your God with all your heart and with all your soul and with all your mind." In both of these scriptures Jesus shows the kind of devotion to God that all Christians should have which is total. In saying that "whoever is not with me is against me" Jesus is also showing just how serious it is for a person to have anything less than total devotion to God.
In Revelation 3:16 we are told a lot more about how God feels about people who are not fully devoted to Him. Speaking to the large affluent church of the Laodiceans Jesus told them: "because you are lukewarm, and neither hot nor cold, I will vomit you out of my mouth." What makes Jesus want to "vomit" is Christians who are only "lukewarm" in their devotion to God because they love the things of this world at least as much as they claim to love God. As James the brother of Jesus says in James 4:4: "Do you not know that friendship with the world is enmity with God? Therefore whoever wishes to be a friend of the world makes himself an enemy of God." God expects His children to passionately love Him with all their heart and with all their soul and with all their mind and anyone who gives Him less than their total devotion is never really with Him and as the prophet Jeremiah warns: "Cursed be he who does the work of God half-heartedly." (Jeremiah 48:10)
St. Joan of Arc certainly understood the dire consequences of not being totally with God. When she took command of the army of France she realized that many of the men in her army were committing the kind of sins that God hates. She then challenged her men to actually become the Army of God by telling them: "It is not enough that God be with us, but we must be with God." (2 Chronicles 15:2) St. Joan knew that anything less than total devotion to God would lead to disaster for her army however because she would settle for nothing less than being totally with God her army changed into one that not only honored God but one that also achieved some of the most spectacular victories in all of military history.
With God there is just no middle ground when it comes to battling evil. We are EITHER TOTALLY WITH HIM and gathering together with Him in His fight overcoming evil OR WE ARE AGAINST HIM! We must therefore never settle for anything less than being totally with Him because He deserves nothing less than our total love and devotion. And it is only in this way that we can ourselves become the Army of God and go forth to share in His great victory over evil!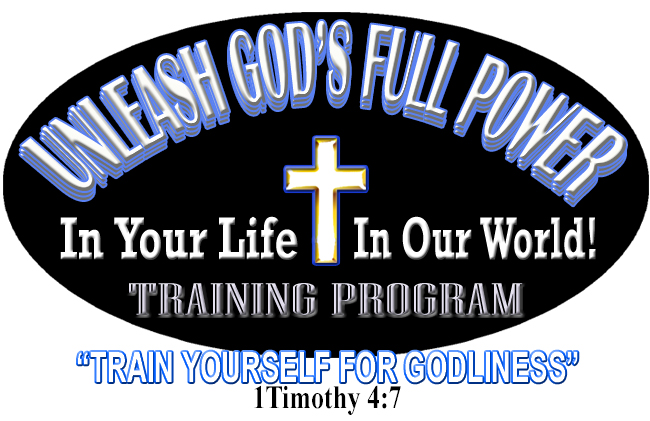 ---
HOW TO ALWAYS RECEIVE THE CURRENT WEEKLY DEVOTIONAL MESSAGE
This page automatically displays the current Weekly Devotional Message every day of the year!

Make sure to "refresh" this page if the message does not change every week on Sunday.

To receive the current weekly message on your own computer as a feed please

To receive the weekly message by email please signup by clicking the image below: