☰
Your Weekly Inspirational Devotional Message
from: Glorious Messages About
God & Freedom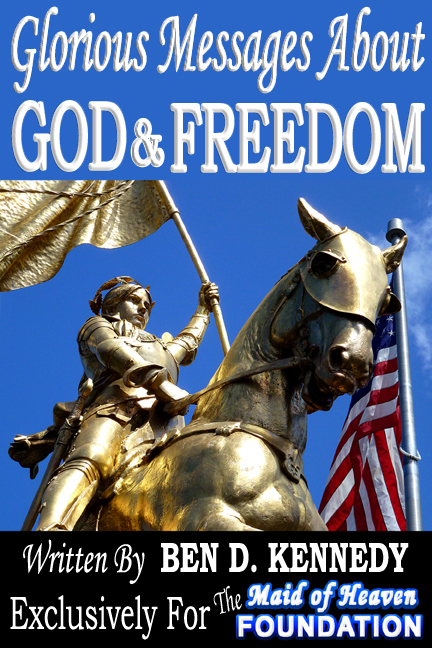 Below is the message for Week 40 from the book Glorious Messages About God & Freedom. Please use this message as your inspirational devotional message today for the UNLEASH GOD'S FULL POWER TRAINING PROGRAM and visit this page whenever you need to read the message that goes along with each day of the year as you proceed thorough this training program to UNLEASH GOD'S FULL POWER IN YOUR LIFE AND IN OUR WORLD!
TODAY'S MESSAGE:
All Things Work Together For Good For Those That Love God!

On this glorious Sunday of our Lord and Savior Jesus Christ I would like to examine more deeply one of the scriptures that I personally cherish the most in the Bible which is Romans 8:28 which promises us that when we Love God He will make "all things work together for good." This is one amazing promise because despite the best efforts of the average person so many things in life do not usually work together for good. In fact most of us experience such severe calamities that it makes it hard to believe that anything good could ever come out of some of the things we experience during life. But God can do what human beings never can and He can easily make all things works together for good because He "is able to do infinitely more than we ask or imagine." (Ephesians 2:20)
A common question I am asked about St. Joan of Arc by people who do not know God and have no understanding of this particular scripture is why a loving God would have allowed her to die in such a horrible way. Aside from the fact that God gave free will to mankind and it was men corrupted by evil that were responsible for Joan's death it is still hard to understand, even by those of us who do who know God, why someone like Joan who loved God so much and served Him so well was not spared from such a cruel death. St. Therese in the ending to her poem that she wrote to Joan of Arc may give us some special spiritual insights as to why Joan suffered and died in the way that she did:
"Joan, in your dark prison you seem to me
More radiant, more beautiful than at your King's coronation.
This heavenly reflection of eternal glory,
Who then brought it upon you? It was betrayal.

Ah! If the God of love in this valley of tears
Had not come to seek betrayal and death,
Suffering would hold no attraction for us.
Now we love it; it is our treasure."
Whether or not we are able to believe as St. Therese did that there were positives for St. Joan herself in her suffering and death there is no denying that God has worked all that happened to St. Joan for good just as He promises in Romans 8:28. Joan did achieve great military victories during her career however there are few generals in history whose names are as well-known as that of Joan of Arc and even fewer people period as beloved as Joan which is exactly the opposite of what her enemies intended when they had her put to death at the stake and had what little was left afterward thrown into the river to completely get rid of her. As another wrongly imprisoned child of God once said: "you meant evil against me, but God meant it for good, to bring it about that many people should be saved." (Genesis 50:20) And so many people have been "saved" and will continue to be "saved" because of St. Joan of Arc's brilliantly shining light that leads people to God which is the greatest way that God could ever have worked St. Joan's life for good.
For an even greater example of how God can turn the horror of death into something good we need look no further than what may be the most recognized symbol in the entire world which is the Christian Cross. In the days before Jesus Christ the cross was a symbol of death and something that no one ever wanted to see. When people were traveling down roads and would see a cross in the distance they knew that someone had suffered and died in a terrible manner. Today the cross has a completely opposite meaning for people. When you see the cross on the top of a church or at some other place you have hope that something good is going on there and you will receive help there if you need it. Ultimately what was once the symbol of death is now the symbol of life because of what God does for all of us for "good" through His son Jesus Christ who overcame death on a cross to give us eternal life.
No matter what happens to us during our lives we should never be too dismayed because our GOD WILL WORK IT FOR GOOD. While it may seem impossible at times to be able to believe that anything good could ever come out of some of the tragedies of life just remember this scripture and know that we "have been called according to His purpose." If we will only love and trust Him as the One who loves us more than we can even comprehend then nothing can ever really harm us because if He can turn death into eternal life then HE CAN AND WILL WORK ALL THINGS TOGETHER FOR GOOD FOR THOSE THAT LOVE HIM! This is His Promise! Amen!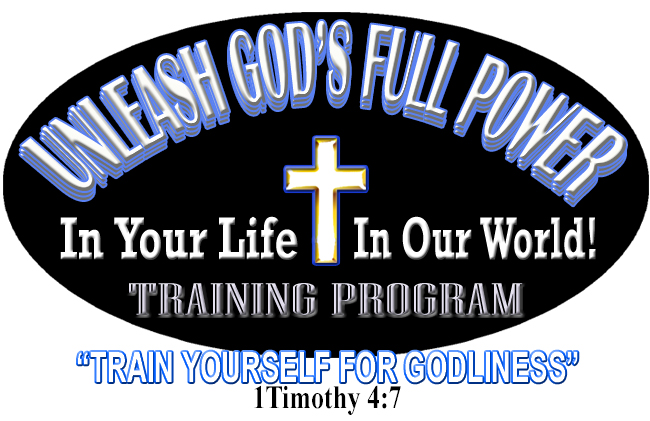 ---
HOW TO ALWAYS RECEIVE THE CURRENT WEEKLY DEVOTIONAL MESSAGE
This page automatically displays the current Weekly Devotional Message every day of the year!

Make sure to "refresh" this page if the message does not change every week on Sunday.

To receive the current weekly message on your own computer as a feed please

To receive the weekly message by email please signup by clicking the image below: