Your Weekly Devotional Message from:
Glorious Messages About
God & Freedom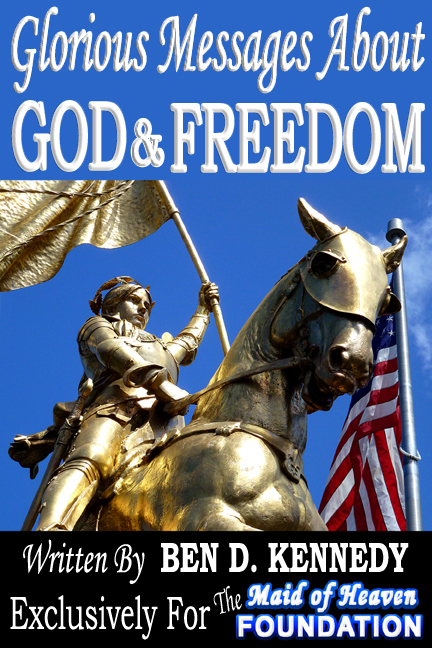 Below is the message for Week 33 from the book Glorious Messages About God & Freedom. Please use this message as your devotional this week for the UNLEASH GOD'S FULL POWER TRAINING PROGRAM and visit this page whenever you need to read the message that goes along with each week of the year as you proceed thorough this training program to UNLEASH GOD'S FULL POWER IN YOUR LIFE AND IN OUR WORLD!
THIS WEEK'S MESSAGE:
Take The Sword Of The Spirit!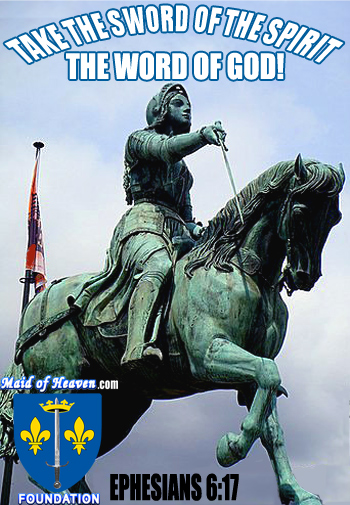 On this glorious Sunday of our Lord we need to remember what the Apostle Paul tells us in Ephesians 6 that "we fight not against flesh and blood but against principalities, against powers, against the rulers of darkness of this world and against the spiritual forces of evil in the heavenly realms" which is why it is so important that we "take the sword of the Spirit" because this is the weapon that God has given to us that can be used to aggressively defeat the enemy. Paul defines the sword of the Spirit as the "word of God" and tells us in Hebrews 11 that: "it is quick and powerful and sharper than any double-edged sword." When we are able to properly wield the sword of the Spirit we have the power to defeat evil in our world like no one else because we are using the only weapon that can truly defeat the spiritual forces behind all the evil in our world.
We are given a great lesson by Jesus Himself on how to properly use the sword of the Spirit in Matthew 4:
"Then was Jesus led up of the Spirit into the wilderness to be tempted of the devil.
And when he had fasted forty days and forty nights, he was afterward an hungered.
And when the tempter came to him, he said, 'If thou be the Son of God, command that these stones be made bread.'
But he answered and said, 'It is written, Man shall not live by bread alone, but by every word that proceedeth out of the mouth of God.'
Then the devil taketh him up into the holy city, and setteth him on a pinnacle of the temple,
And saith unto him, 'If thou be the Son of God, cast thyself down: for it is written, He shall give his angels charge concerning thee: and in their hands they shall bear thee up, lest at any time thou dash thy foot against a stone.'
Jesus said unto him, 'It is written again, Thou shalt not tempt the Lord thy God.'
Again, the devil taketh him up into an exceeding high mountain, and showeth him all the kingdoms of the world, and the glory of them;
And saith unto him, 'All these things will I give thee, if thou wilt fall down and worship me.'
Then saith Jesus unto him, 'Get thee hence, Satan: for it is written, Thou shalt worship the Lord thy God, and Him only shalt thou serve.'
Then the devil leaveth him, and, behold, angels came and ministered unto him."
Notice that the devil came to Jesus after he had fasted for "forty days and forty nights" and was physically weak which is typical of when the devil attacks when he believes we are at our weakest. Notice also that the devil misquotes and misrepresents the true meaning of the scripture (Psalm 91:11-12) that he tries to turn against Jesus which is also typical of how the devil operates by always trying to pervert God's truth for his own evil purpose. The response by Jesus is perfect and demonstrates the power of God's word because it is impossible for the devil to contend with God's truth and it forces him to give up and leave the field of battle.
In order for us to be able to fight and defeat evil in our own time we must be able to use the sword of the Spirit in the same way as Jesus demonstrated to us which starts with having an intimate relationship with THE Word of God. While all scripture is, as Paul said in 2 Timothy 2:11, "inspired by God, and is profitable for teaching , for rebuking, for correcting, for instruction in righteousness" I have personally found that certain key scriptures really seem to have a dramatic impact toward defeating the forces of evil that I have had to face in my life . "And they overcame him by the blood of the Lamb, and by the power of their testimony" is found in Revelations 12:11 and is one of my favorites for doing battle with evil forces. Another scripture that also conveys God's promise that we can overcome any and all evil in this world through Him is: "this is the victory that overcometh the world, even our faith." (1 John 5:4) And the words that constitute the three greatest words in all of human existence because they affirm the great triumph of Jesus over evil forever: "He Is Risen!" The forces of evil simple cannot contend with such powerful truths of God so use them whenever you feel threatened and want to not only strike back at the enemy but also remind yourself of the power you possess to overcome evil as a child of God.
Battling evil is a very difficult part of being a soldier for God that every Believer must face in this life but we can win when we understand exactly who it is that we are really fighting against and use God's powerful sword of the Spirit in the proper way to defeat our enemy. Our God has given this weapon to every Believer and if every Believer would only take hold of it and use it in the way that He intends then we can drive out all the evil from our midst. So let us all truly "be strong in the Lord and in His mighty power" and drive the enemy before us because even the gates of hell cannot prevail against us! He Is Risen!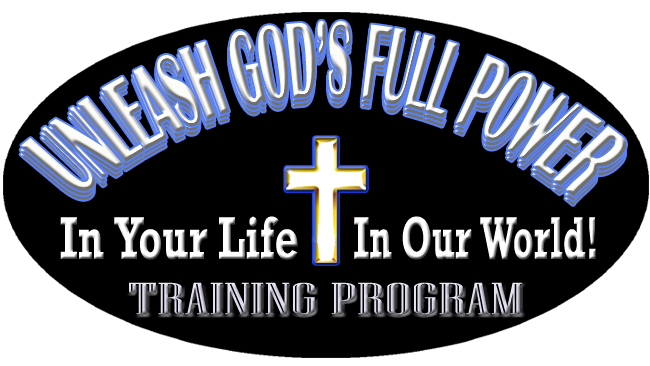 ---
HOW TO ALWAYS RECEIVE THE CURRENT WEEKLY DEVOTIONAL MESSAGE
This page automatically displays the current Weekly Devotional Message every day of the year!

Make sure to "refresh" this page if the message does not change every week on Sunday.

To receive the current weekly message on your own computer as a feed please

To receive the weekly message by email please use a service like www.feed2mail.com and enter http://feed43.com/gloriousmessage.xml where it asks for the feed url and check the "Enable text alerts" box and enter your phone number and you will also receive a text when the new weekly devotional message is posted online every week.