Your Weekly Devotional Message from:
Glorious Messages About
God & Freedom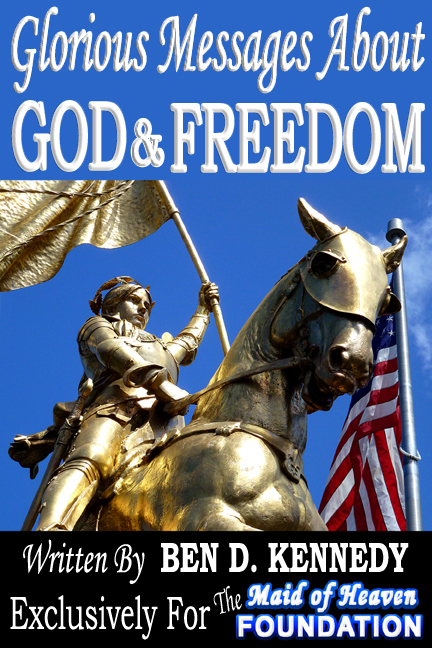 Below is the message for Week 3 from the book Glorious Messages About God & Freedom. Please use this message as your devotional this week for the UNLEASH GOD'S FULL POWER TRAINING PROGRAM and visit this page whenever you need to read the message that goes along with each week of the year as you proceed thorough this training program to UNLEASH GOD'S FULL POWER IN YOUR LIFE AND IN OUR WORLD!
THIS WEEK'S MESSAGE:
Everyone Who Is Called By My Name Who I Created For My Glory!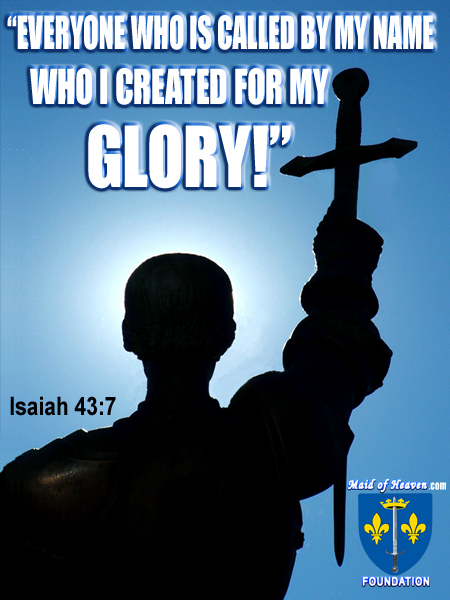 My message to everyone on this glorious Sunday of our Lord is to always remember our high calling from God to live out our lives in a way that will bring glory to Him. Since the beginning of time philosophers have been trying to figure out the exact purpose for the existence of mankind however God gives us the answer to this ages old question in Isaiah 43:7 by telling us that He created us for His glory. The challenge for all of us is to actually live up to such a high calling from God by always conducting ourselves so that we truly do glorify our Father in Heaven.
When you think about the word glory it is hard not to think of knights in shining armor on great quests to bring glory to their names forever. The very definition of glory is honor won by notable achievements so the knights certainly do give us a vision of what glory means. But the definition of glory also means worshipful praise, honor, and thanksgiving as in giving glory to God. The knights can also help us to understand this higher calling because during the age of chivalry the focus in performing great deeds was more to bring glory to God than to achieve any individual honors. The big reason we can still learn so much about the true meaning of glory from these chivalrous knights is precisely because their names are forever etched in the pages of history as a result of the magnificent deeds that they achieved that still bring glory to the name of God.
During their lives the chivalrous knights were only trying to fulfill what Jesus challenged everyone to do in Matthew 5:16: "In the same way, let your light shine before others, that they may see your good deeds and glorify your Father in Heaven." In Jesus Himself we find the greatest example of a life lived for the purpose of bringing glory to God. Even at the very end of His life His focus was still upon bringing glory to His father in Heaven which is why He prayed: "Father, the hour is come; glorify thy Son, that thy Son also may glorify thee!" (John 17) Though He was facing a brutal end to His life Jesus knew that His death and resurrection would bring eternal glory to Himself and His Father by saving all of mankind so He was willing to make the supreme sacrifice and do His Fathers will.
The great example of Jesus teaches us that no matter what happens to us during our lives as long as we give our all for God He can always use us to bring glory to Himself. We can see this demonstrated so well in the life of Job who underwent severe tragedies like losing all of his children to death, losing all of his money as well as having severe health problems. Things were so bad for Job that his own wife told him to: "curse God, and die." (Job 2:9) But even though Job questioned God at times he never lost faith that God loved Him and that all that God was allowing to happen to him was for a good reason. When God finally reveals to Job His perfect will in all things He challenged Job to help Him in His Divine work by telling Job to "deck yourself now with majesty and dignity; clothe yourself with glory and splendor" by trusting in God completely.
Let us all go onward to glory then because the glory that we seek is not our own but that of our glorious Father in Heaven. No matter what happens to us in life we can bring glory to God as long as our purpose is to do His will in all things. As the Apostle Paul said in Colossians 3:17: "So, whether you eat or drink, or whatever you do, do all to the glory of God." And when we are Blessed by Him to be able to perform truly spectacular feats in our lives like the famed knights let us remember to give all the praise and glory to Him just as King David once did in Psalm 115: "Non nobis Domine, non nobis, sed nomini tuo da gloriam!" "Not to us, O Lord, not to us, but to your name give the glory!"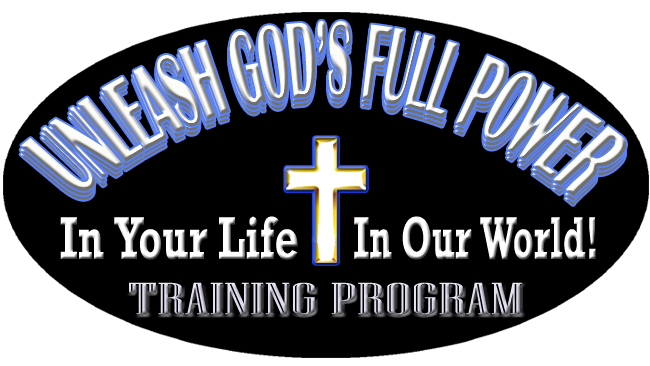 ---
HOW TO ALWAYS RECEIVE THE CURRENT WEEKLY DEVOTIONAL MESSAGE
This page automatically displays the current Weekly Devotional Message every day of the year!

Make sure to "refresh" this page if the message does not change every week on Sunday.

To receive the current weekly message on your own computer as a feed please

To receive the weekly message by email please use a service like www.feed2mail.com and enter http://feed43.com/gloriousmessage.xml where it asks for the feed url and check the "Enable text alerts" box and enter your phone number and you will also receive a text when the new weekly devotional message is posted online every week.