Your Weekly Devotional Message from:
Glorious Messages About
God & Freedom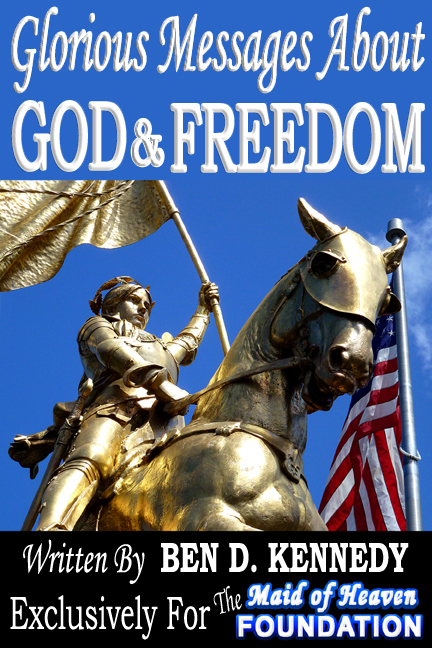 Below is the message for Week 47 from the book Glorious Messages About God & Freedom. Please use this message as your devotional this week for the UNLEASH GOD'S FULL POWER TRAINING PROGRAM and visit this page whenever you need to read the message that goes along with each week of the year as you proceed thorough this training program to UNLEASH GOD'S FULL POWER IN YOUR LIFE AND IN OUR WORLD!
THIS WEEK'S MESSAGE:
I Am Full Of The Fury Of The Lord!

On this glorious Sunday of our Righteous Lord Jesus I want to emphasize what the Prophet Jeremiah proclaimed in Jeremiah 6:11 that: "I am full of the fury of the Lord!" This is an extremely important scripture for everyone to know because so many Christians today just do not understand how to fully serve our Lord during their lives. So many have allowed worldly people corrupted by evil to tell them how to serve God instead of listening to God himself. The prophet Jeremiah shows us the level to which we should all be serving our God by being full of the same "fury" towards evil that God Himself possesses.
Of course the forces of evil want Christians to not oppose them and to instead tolerate whatever evil they perpetrate in the world however that is not the way of the Lord. In Isaiah 9:19 we can see the kind of fury that the Lord unleashes upon evil: "By the wrath of the Lord Almighty the land will be scorched and the people will be fuel for the fire; they will not spare one another." Again in Psalm 34:16 we see how severely God deals with evil doers: "the face of the Lord is against those who do evil, to blot out their name from the earth." And we only need to remember Sodom and Gomorrah to see what may be the greatest example of how severely God has dealt with people who have perpetrated evil in our world.
What we need to first understand is what causes God to have such fury and the Bible gives us some specific examples of what God hates starting with Proverbs 6:16:
"There are six things the Lord hates, seven that are detestable to him: haughty eyes, a lying tongue, hands that shed innocent blood, a heart that devises wicked schemes, feet that are quick to rush into evil, a false witness who pours out lies and a person who stirs up conflict in the community."
We also find in Hosea 9:15: "Because of all their wickedness in Gilgal, I hated them there. Because of their sinful deeds, I will drive them out of my house." In Psalm 5:4 David says about God: "For you are not a God who is pleased with wickedness; with you, evil people are not welcome. The boastful shall not stand before your eyes because you hate all evildoers." And in Psalm 11:5 we are also told that: "The Lord examines the righteous, but the wicked, those who love violence, he hates with a passion."
To be full of the fury of the Lord means to hate evil with the same passion that God hates evil. When St. Joan of Arc was on trial she was asked whether the Heavenly Beings that counseled her hated her English enemies. She replied simple that: "They love what our Lord loves, and hate what He hates." David writing in Psalm 139 is much more explicit in detailing the kind of hatred he had for those that hate God: "Do not I hate them, O Lord, that hate thee? and am not I grieved with those that rise up against thee? I hate them with perfect hatred: I count them mine enemies." David calls his hatred "perfect hatred" which shows that hating what God hates is not only right but is actually part of being perfect in the eyes of God. Ultimately what David says in Psalm 97:10 sums up how everyone who loves God should be: "Let those who love the Lord hate evil!"
Many years ago I wrote a short poem asking the question whether it is truly wrong to hate in any way as the worldly people want everyone to think it is. The poem is below and should help everyone to always remember how important it is for us to passionately hate what God hates because Christians that are full of the fury of the Lord are exactly what is so desperately needed in our world today to overcome all the evil! Amen!
Is it Wrong to Hate?

There are many today that say that it is always wrong to Hate.
But is it not true that God Hates?

God Hates,
Haughty eyes.
God Hates,
A lying tongue.
God Hates,
Hands that shed innocent blood.
God Hates,
A heart that devises wicked schemes.
God Hates,
Feet that are quick to rush into evil.
God Hates,
A false witness that pours out lies.
God Hates,
A person who stirs up conflict in the community.
God Hates,
All that is wicked and evil!

Should we not try to be like God, then, and Hate what God Hates?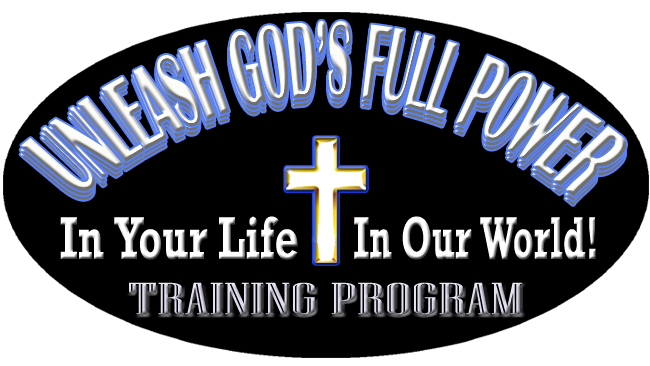 ---
HOW TO ALWAYS RECEIVE THE CURRENT WEEKLY DEVOTIONAL MESSAGE
This page automatically displays the current Weekly Devotional Message every day of the year!

Make sure to "refresh" this page if the message does not change every week on Sunday.

To receive the current weekly message on your own computer as a feed please

To receive the weekly message by email please use a service like www.feed2mail.com and enter http://feed43.com/gloriousmessage.xml where it asks for the feed url and check the "Enable text alerts" box and enter your phone number and you will also receive a text when the new weekly devotional message is posted online every week.