Your Weekly Devotional Message from:
Glorious Messages About
God & Freedom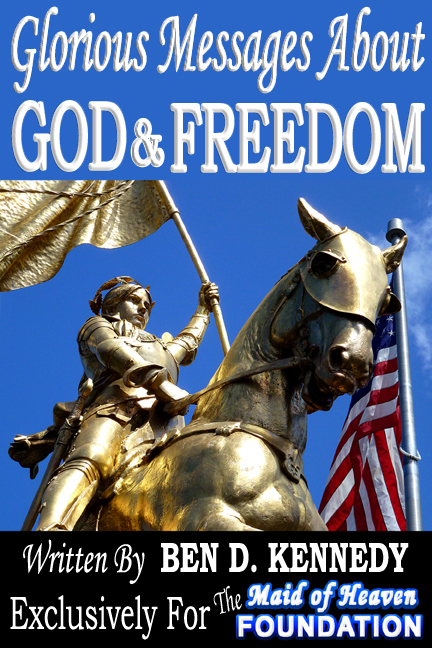 Below is the message for Week 16 from the book Glorious Messages About God & Freedom. Please use this message as your devotional this week for the UNLEASH GOD'S FULL POWER TRAINING PROGRAM and visit this page whenever you need to read the message that goes along with each week of the year as you proceed thorough this training program to UNLEASH GOD'S FULL POWER IN YOUR LIFE AND IN OUR WORLD!
THIS WEEK'S MESSAGE:
Remember The Love For God And Freedom That The Original American Patriots Possessed!

On this glorious Sunday that falls during the week when we traditionally celebrate Patriot's Day let us all learn from the valuable lessons that our patriot ancestors passed down to us about God and freedom. April 19, 1775 was the day when American patriots stood their ground and returned fire against a vastly superior force of professional British soldiers at the Battles of Lexington and Concord. Most of the patriots from Lexington who participated in firing the "shot heard round the world" were from the same church and on the one year anniversary their pastor Jonas Clark preached an impassioned sermon titled: The Fate of Blood-thirsty Oppressors, and GOD'S tender Care of His distressed People.
At the time when Pastor Clark delivered this sermon the American colonists were fully engaged in the Revolutionary War with Great Britain and would issue their Declaration of Independence only a few months later on July 4, 1776. Pastor Clark wanted to give his congregants hope that God had not abandoned them and that He was in full control and would deal with the tyranny of the British as He has always done with "the enemies and oppressors of His people." Gathered as they were on the "solemn occasion" of remembering their dead comrades and the sacrifice they had made upon the alter of freedom, Pastor Clark used the opportunity to explain how God is fully able to "bring good out of evil" for those who love and trust Him and punish severely those who "shed innocent blood."
The reason Pastor Jonas Clark was so passionate about his message on this day was because he was personally there a year earlier when the first shots of the American Revolution were fired and eighteen men from his church fell in defense of their fellow countrymen. Pastor Clark gave his firsthand account of all the events that transpired just before and during the Battles of Lexington and Concord several years later in a book that was published that also contained his sermon. His narrative explains how the night before the battle messages arrived at his house for Samuel Adams and John Hancock who were staying with him. The messages informed that British officers were in the vicinity of Lexington "and it was suspected they were out upon some evil design." Fearing that they were looking for Adams and Hancock "ten or twelve men were immediately collected" who guarded his house during the night.
Early on the morning of April 19th they received further reports that more British troops were headed their way. When Pastor Clark was asked if the men of Lexington were ready he responded: "I have trained them for this very hour; they would fight, and, if need be, die, too, under the shadow of the house of God." The militia was alerted and assembled upon the Lexington parade ground in front of his church where they met the incoming British force of over one thousand soldiers. The British advanced upon them shouting for the patriots to disperse but opened fire before they had a chance to do so. The patriots had no choice but to return fire to defend themselves and thus began the opening hostilities of the war that would result in American independence from Great Britain.
Pastor Clark had no idea at the time how well it would all turn out for the Americans but his sermon certainly showed his confidence that God would come to their aid. He promised that: "Surely there is one that avengeth, and that will plead the cause of the injured and oppressed; and in his own way and time, will both cleanse and avenge their innocent blood." He also told them: "Nothing is more evident from history and experience, than God's care of his people, and the wisdom of his providence, in causing the violence and oppression of their enemies, to operate for their advantage, and promote their more speedy deliverance." Pastor Clark clearly displayed the kind of love for God and trust in Him that all patriots must possess to ever be able to achieve any true and lasting freedom in this world. And the way that he ended his sermon is really a prayer for the ages for all patriots facing oppression from tyrannical governments and a model for how we should all be praying to our God: May that God, who is a God of righteousness and salvation, still appear for us, go forth with our armies, tread down our enemies, and cleanse and avenge our innocent blood. And may we be prepared, by a general repentance and thorough reformation, for his gracious and powerful interposition in our behalf; and then may we see the displays of his power and glory for our salvation. Which God of his infinite mercy grant, for his mercy's sake in Christ Jesus. AMEN! (The complete sermon by Pastor Jonas Clark can be read online at the Maid of Heaven Foundation here)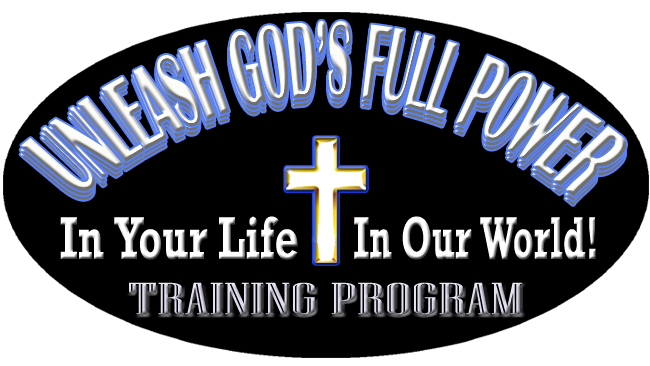 ---
HOW TO ALWAYS RECEIVE THE CURRENT WEEKLY DEVOTIONAL MESSAGE
This page automatically displays the current Weekly Devotional Message every day of the year!

Make sure to "refresh" this page if the message does not change every week on Sunday.

To receive the current weekly message on your own computer as a feed please

To receive the weekly message by email please use a service like www.feed2mail.com and enter http://feed43.com/gloriousmessage.xml where it asks for the feed url and check the "Enable text alerts" box and enter your phone number and you will also receive a text when the new weekly devotional message is posted online every week.