☰
Maid of Heaven: The Story of Saint Joan of Arc
by Ben D. Kennedy


THE book about St. Joan of Arc that everyone wants but unavailable since 2010 due to severe problems with the unethical company that first printed the book is once again available but only through the Maid of Heaven Foundation. Because of a special arrangement with author Ben D. Kennedy the Maid of Heaven Foundation is able to give away a signed copy of the book Maid of Heaven to anyone who becomes an Elite Special Force Member by donating at least $100. To receive your signed copy along with the 2022 Joan of Arc Print as well as a Foundation T-Shirt and Patches and other Gifts please visit the DONATE TO MAID OF HEAVEN FOUNDATION PAGE or click the Donate button below: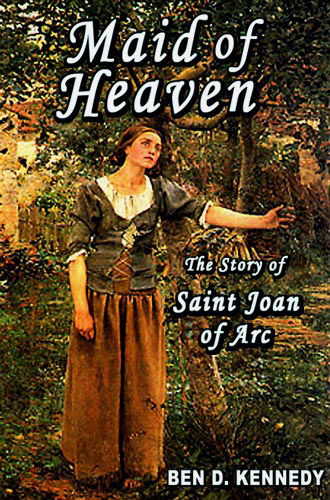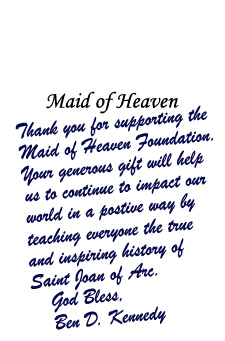 ***The book you receive will be signed as shown above with the addition of first name of donor***
From the outside cover to the inside pages, everything about the book Maid of Heaven is designed to accentuate the understanding of the incredible life of Saint Joan of Arc. Each page contains rare antique drawings depicting different important events in the life of Saint Joan of Arc. Also included are 17 full-page pictures selected to correspond with the part of Saint Joan's life depicted on the adjacent pages. The resulting book is one that has been lovingly crafted to both honor Saint Joan of Arc and to inspire the reader with the story of her amazing life.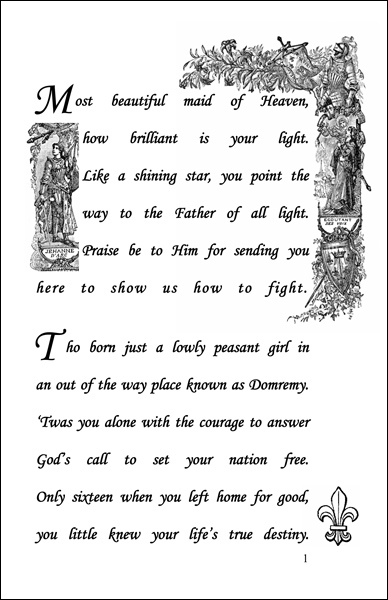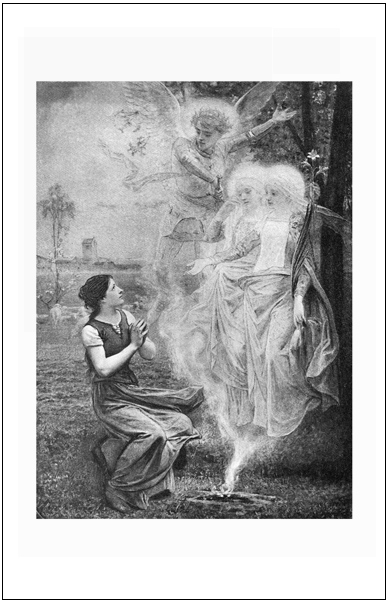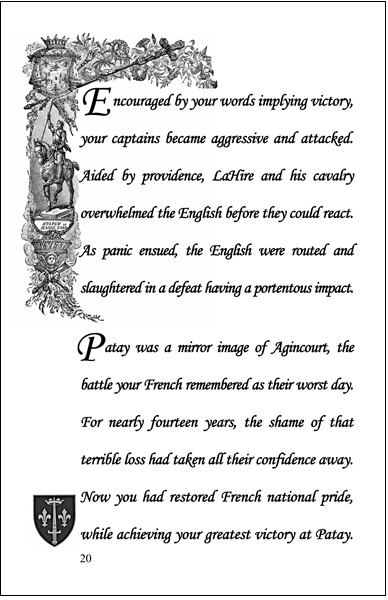 Please Consider Shopping With One of Our Supporters!