2015 Joan of Arc Print


Anyone who joins the Maid of Heaven Foundation by donating $30 in 2015 will receive a copy of our beautiful 2015 Joan of Arc print. This year's print is by French artist Eugene Thirion and shows Joan being visited by the archangel Michael calling her to arms. The full size of the pint on paper is 8.5 x 11 as shown below: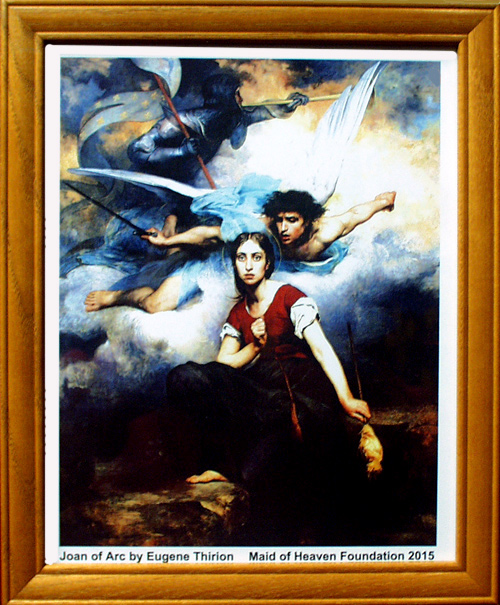 The 2015 Joan of Arc Print will easily fit in any standard 8x10 frame as shown by trimming approximately 1/4 inch from each side and 1/2 inch from the top and bottom and can be hung on the wall or placed on a desk or table for daily inspiration. The Maid of Heaven Foundation greatly appreciates your support and hopes that this painting of St. Joan will be an inspiration to everyone who views it.
Please Consider Shopping With One of Our Supporters!