THE BIRTH OF CHRISTMAS
by Ben D. Kennedy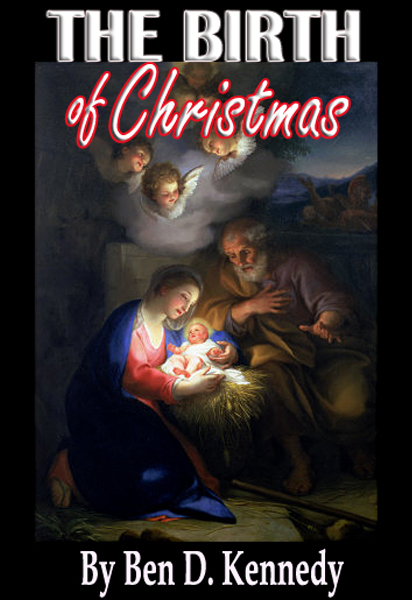 AVAILABLE TO NON-MEMBERS OF THE MAID OF HEAVEN FOUNDATION DURING THE CHRISTMAS SEASON THRU THE EPIPHANY ON JANUARY 6th TO CELEBRATE GOD'S GREAT GIFT TO ALL OF US!
This epic poem was born out my desire to teach the complete story of the birth of Christ and the difficulty I had in doing so during a recent church service. The gospel accounts describing the birth in Matthew and Luke contain different parts of the story and it is necessary to use both accounts to tell the complete story. Unfortunately this is easier said than done as you must go back and forth to give a sequential account and it is easy to get mixed up about what happened exactly when. Another option I have used over the years is reading the first part of the novel Ben Hur by Lew Wallace which presents a highly detailed account of the events in their proper order. Unfortunately this account is so detailed and so lengthy that it is not feasible to read during a church service and few people ever seem to actually read it themselves. So, I decided it was time I created a poem that would detail all the critical events involved in the Birth of Christ in their proper sequence in a way that would both educate as well as inspire people with this incredible story of God's Love. The result is my epic poem below titled: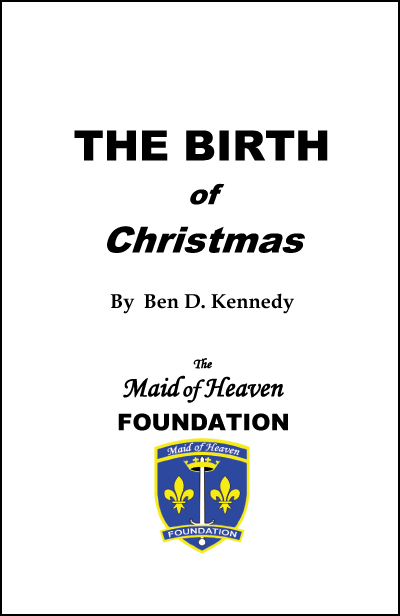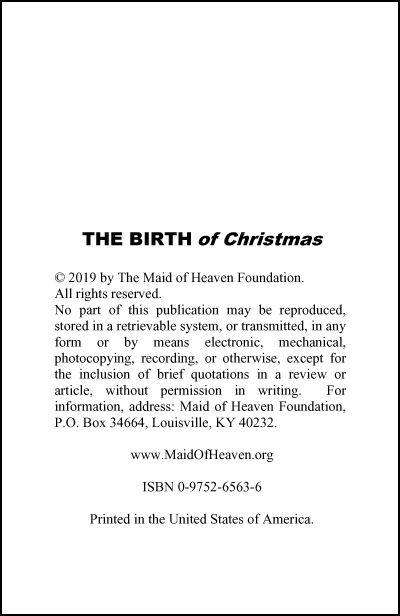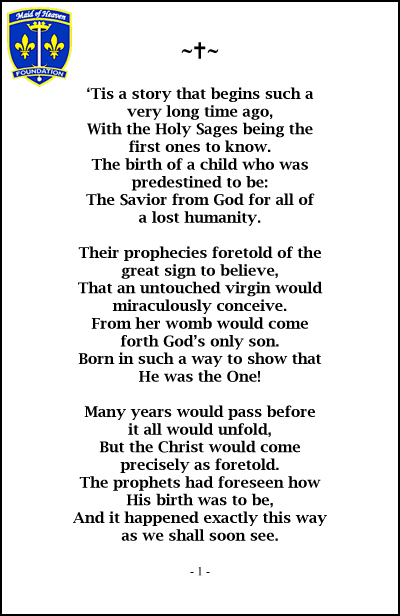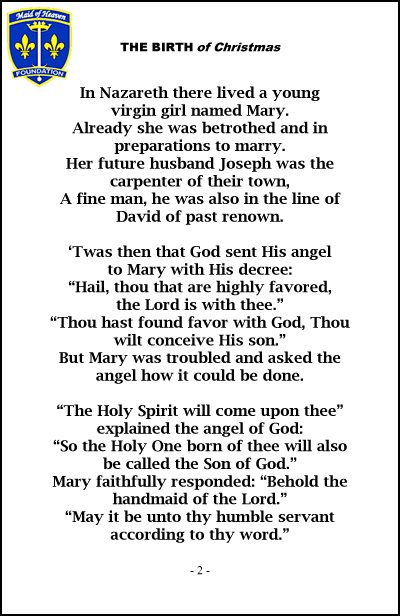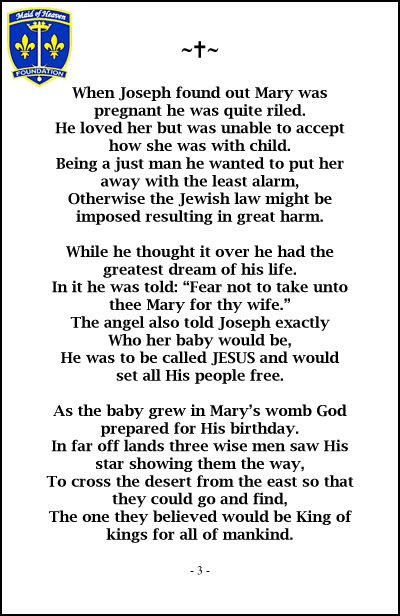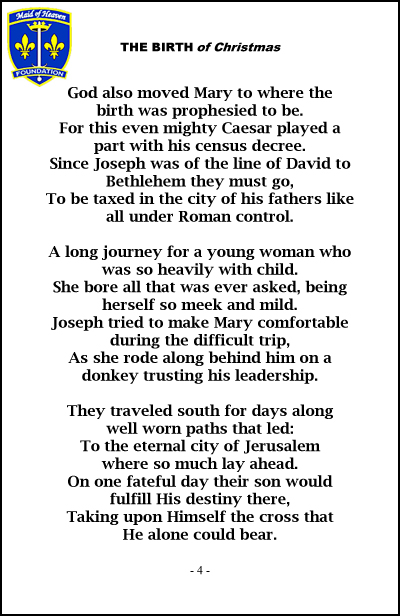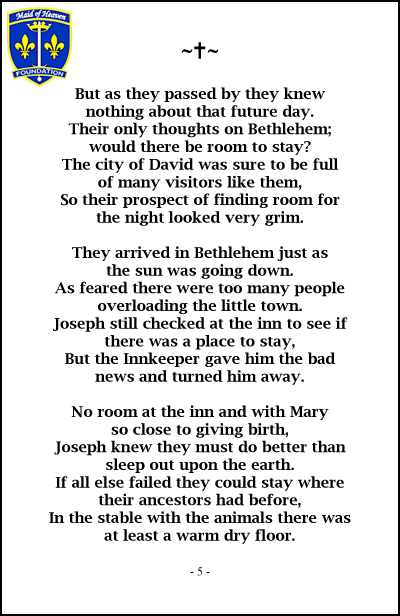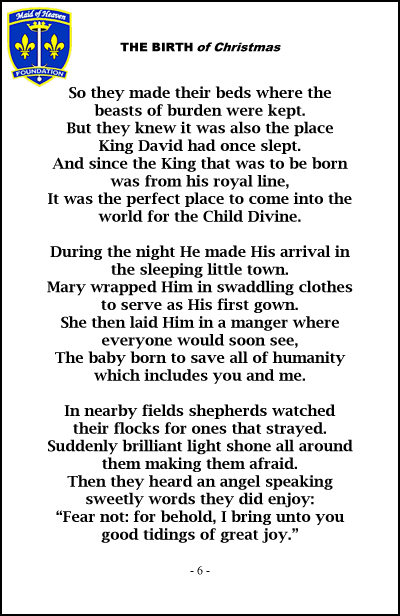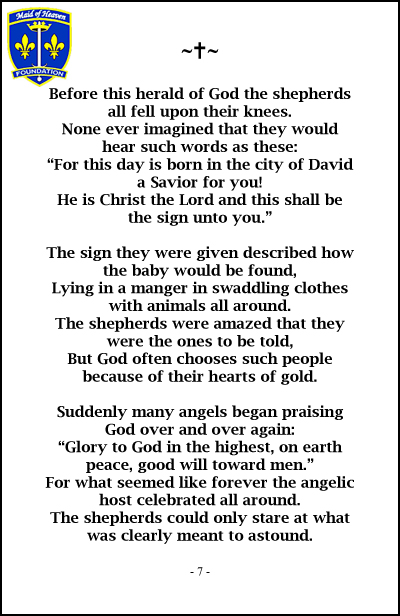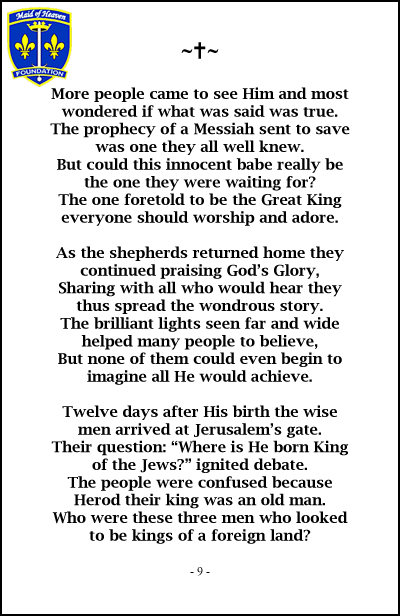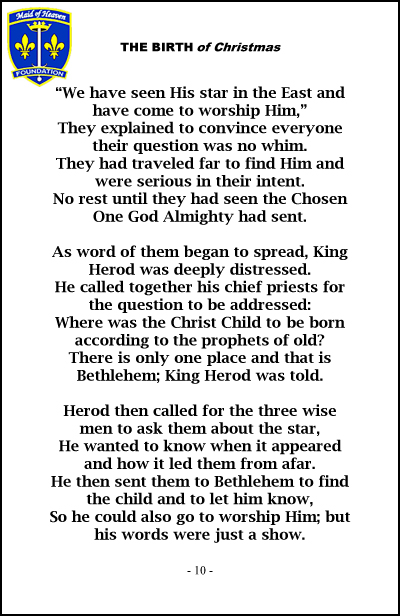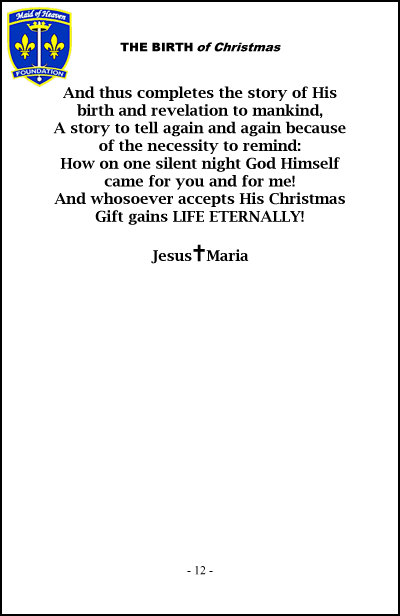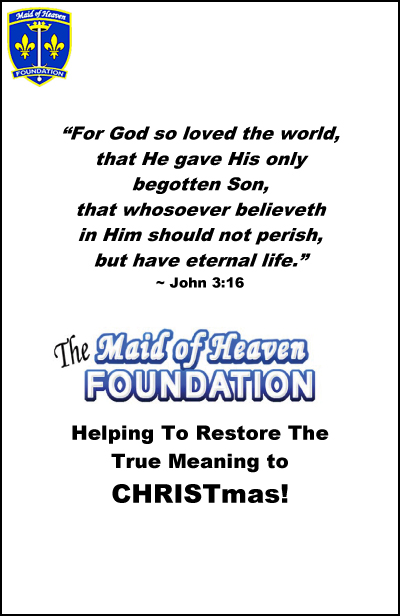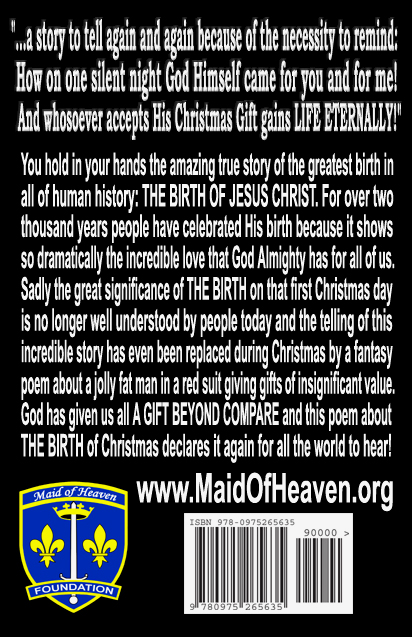 Learn How YOU CAN HELP To Restore the
True Meaning to
CHRISTmas!


If you just read THE BIRTH of Christmas then you know firsthand what a powerful tool this poem is to "teach all nations" the story of THE BIRTH of Jesus and God's great gift to everyone. To learn more about how you can help us to share this powerful poem with more people and restore the true meaning to Christmas then please visit our page that explains WHAT YOU CAN DO by CLICKING HERE!



Merry CHRISTmas!