Get PATRIOT NEWS by Email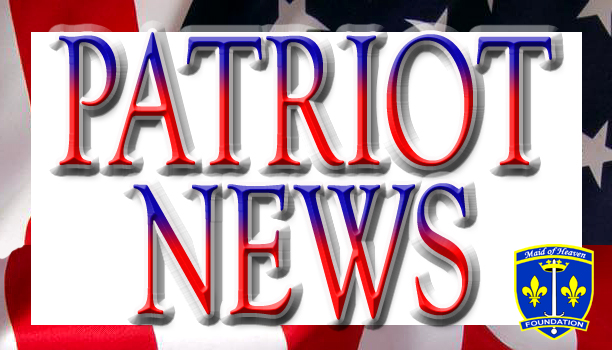 Receive the Latest Updates from The Maid of Heaven Foundation about what we are doing to restore Freedom to our world along with our 100% Verified & Authenticated Freedom Quotes to Educate and Inspire you to Live Free!
FREE to YOU
by filling in the form below and clicking Sign Me Up:
Any personal information that you provide to us will ONLY be used to send you the Freedom Quote of The Day or to contact you with other important messages about the Maid of Heaven Foundation like our Patriot Day 2nd Rally or other important announcements that may be of interest to you. We do not share, trade or sell any information that you provide to us and will ONLY use your information to help you derive the greatest benefit from the resources available through The Maid of Heaven Foundation. If you decide you no longer wish to receive email messages from us you need only respond to our email message with the word REMOVE and you will be deleted from our list of contacts.