Joan the Woman
A classic old film about Joan of Arc made by legendary director Cecil B. DeMille and starring a famous actress of the silent pictures era Geraldine Farrar. The film covers the entire life of Joan as a flashback vision a WWI English officer has the night before a dangerous mission.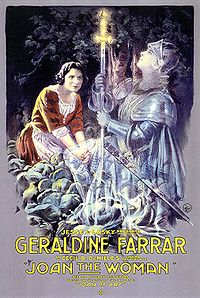 Joan the Woman Part 1
Joan the Woman Part 2
Add Joan of Arc as Your Friend on Facebook at http://www.facebook.com/saintjoanofarc1
Please Consider Shopping With One of Our Supporters!