Basilica of Saint Joan of Arc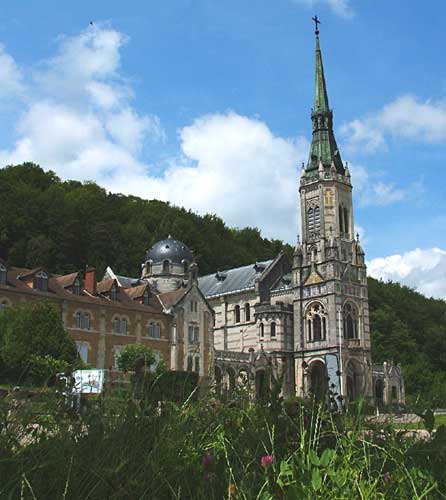 The Basilica of Saint Joan of Arc is located about a mile south of Joan's hometown of Domremy. Construction on the basilica started in 1881 and it was dedicated in 1926. The Basilica is an amazing tribute to Joan of Arc and contains many statues and dedications to Joan located both inside and outside.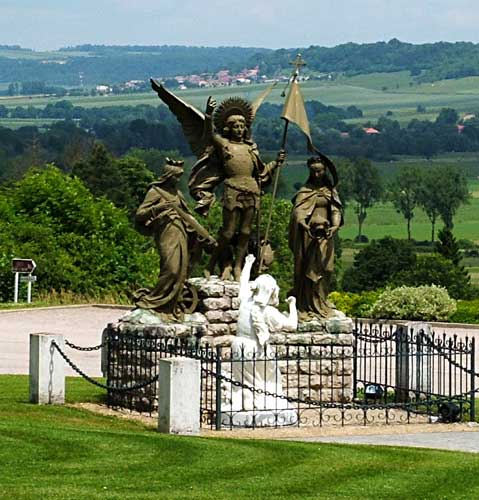 Statue of Joan of Arc with her Voices St. Michael, St. Catherine, St. Margaret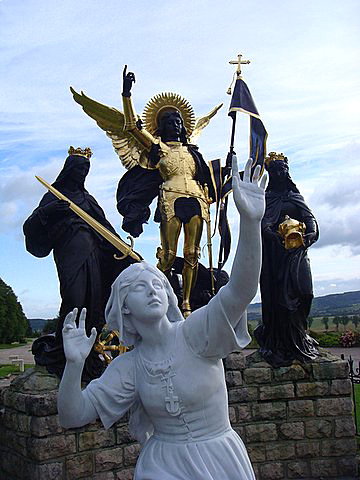 (More pictures of this beautiful statue available HERE)
Inside the Basilica's ceiling contains fluur-de-lis and lorraine crosses in tribute to Joan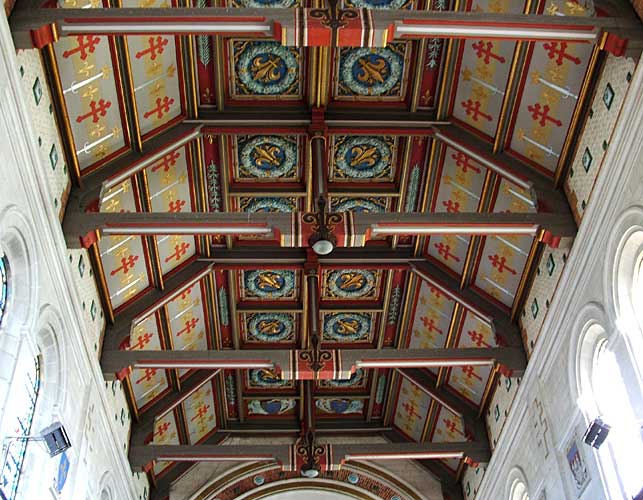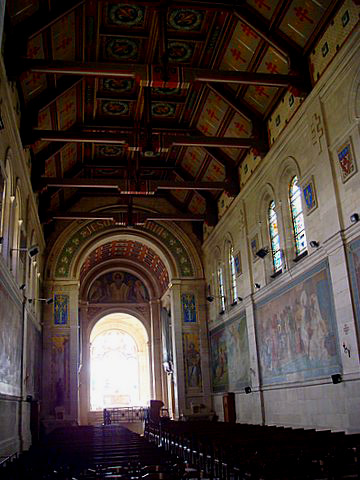 The walls of the basilica contain murals of events in Joan's life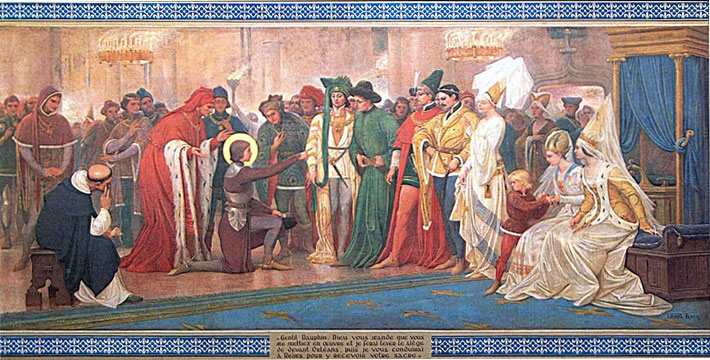 (See more pictures of wall murals HERE)
Just behind the alter at the Basilica is a statue of Joan with a beautiful mural just above.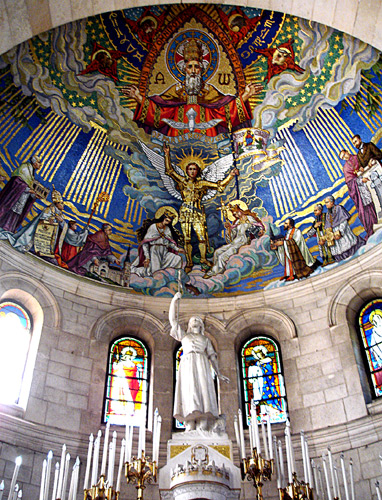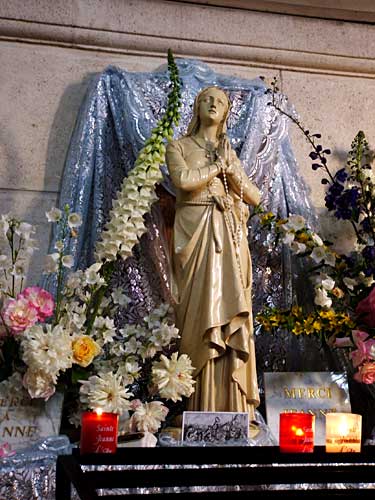 A statue of Joan surrounded by flowers and a little sign saying "Merci Jeanne"
A Joan statue begins a stations of the cross walk outside on the hillside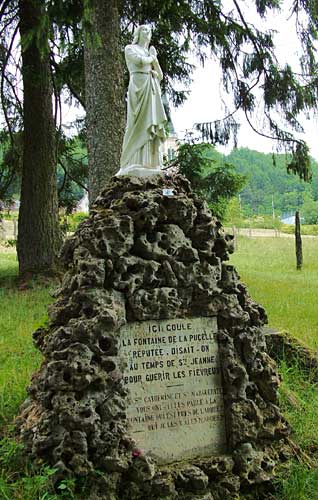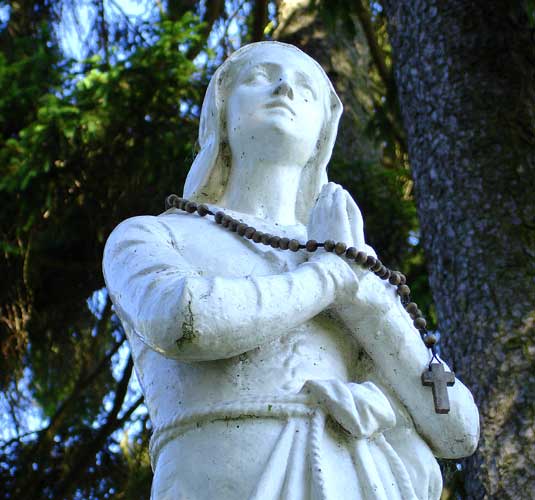 Joan is actually looking up at a St. Michael statue on top of the Basilica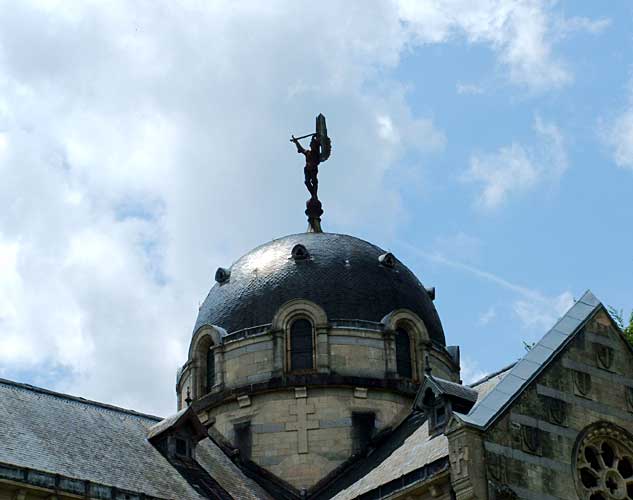 This statue was given to the Basilica by Quebec, Canada.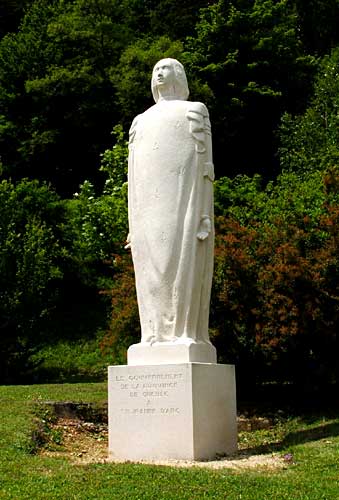 ***To learn more about the St. Joan of Arc Basilica and recent problems go to Save the Basilica