2018 Freedom Leadership Conference
A FLIGHT TO INSPIRE - A PLACE TO ALWAYS REMEMBER
A CONFERENCE TO TRANSFORM YOU!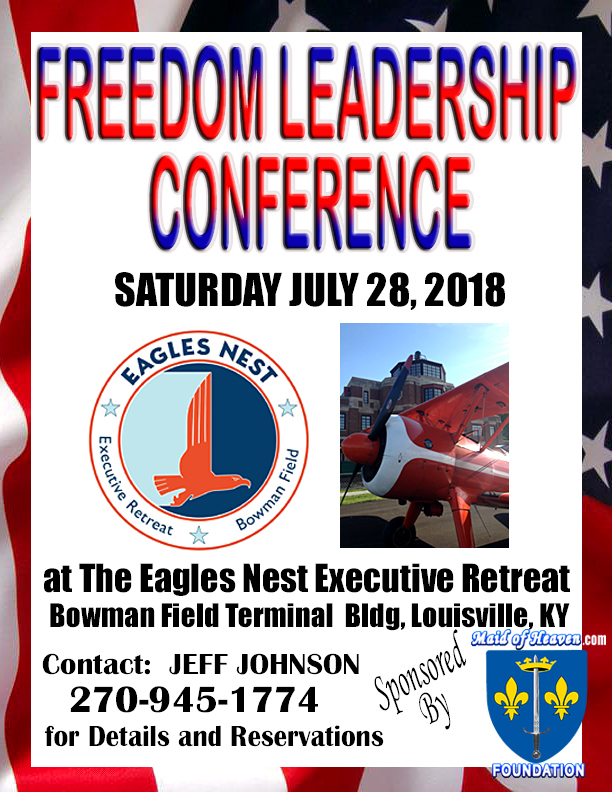 The 2018 Freedom Leadership Conference sponsored by The Maid of Heaven Foundation is a unique opportunity for freedom loving individuals to learn more about how to become the kind of leaders that our society so desperately needs today. Inspired by the examples of great leaders like St. Joan of Arc and the original American Patriots this conference will focus upon exactly what helped such legendary leaders to accomplish all that they did during their lives for the cause of freedom.
While some people erroneously claim that great leaders are naturally born that way the truth is that it takes proper training to be able to have any real success at anything in life. Even St. Joan of Arc underwent intense spiritual training for three years prior to leaving home to lead the armies of France which is what enabled her to perform the magnificent deeds that restored freedom to her homeland and changed world history. And to reinforce the point of how important proper training is everyone who attends this yearís conference will be given a ride in Rebel Yell!! which is a 1940 Stearman Biplane that spent WWII training the U.S. Navy pilots who helped defeat the great threats to freedom in the world at that time.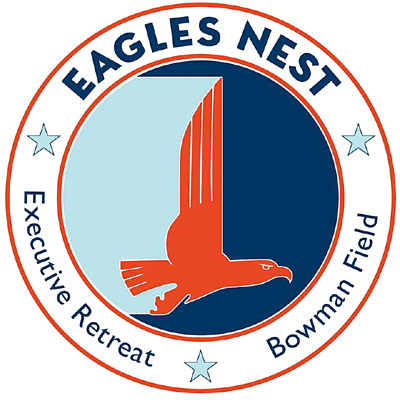 This yearís conference is taking place at the Eagles Nest Executive Retreat which is located in the old control tower part of the historic Bowman Field Terminal Building which was originally built in the early 1930ís and was visited by aviation luminaries like Charles Lingbergh and Eddie Rickenbacker. This fantastic location affords us a private room in which to meet in a professional atmosphere that is sure to inspire everyone with the historical significance of this old airport and former military base. Lunch is also included so plan on spending a day with other passionate patriots being educated and inspired to become the leader you know you can be!

"When bad men combine, the good must associate!"
&nbsp &nbsp &nbsp &nbsp &nbsp &nbsp &nbsp &nbsp &nbsp~ Edmund Burke

YOUR CHARITABLE DONATION OF $75.00 IS ALL THAT IS REQUIRED TO PARTICIATE IN OUR 2018 FREEDOM LEADERSHIP CONFERENCE SO RESERVE YOURSELF A PLACE AT THIS YEAR'S CONFERENCE TODAY(limited space available) BY USING ONE OF THE PAYMENT METHODS BELOW AND BY COMPLETING AND SENDING IN THE FORM AT THE BOTTOM OF THIS PAGE CONTAINING YOUR RESERVATION INFORMATION:

By CREDIT CARD or PAYPAL click this DONATE BUTTON:


By CHECK or MONEY ORDER make payable to the Maid of Heaven Foundation and mail to:
Maid of Heaven Foundation
P.O. Box 34664
Louisville, KY 40232

Please include a Completed Registration Form for each person by sending with your payment by mail or email a copy to us at our Email Here if you use the Donate Button above.



Click Here to Fill In and Print Out the Registration Form